▶ Loading and unloading automatically, save labor costs.
▶Unloading method: conveyor belt or robot arm(According to customer requirements).
▶With Granite structure as mechanical base, best accuracy and machining stability could be achieved.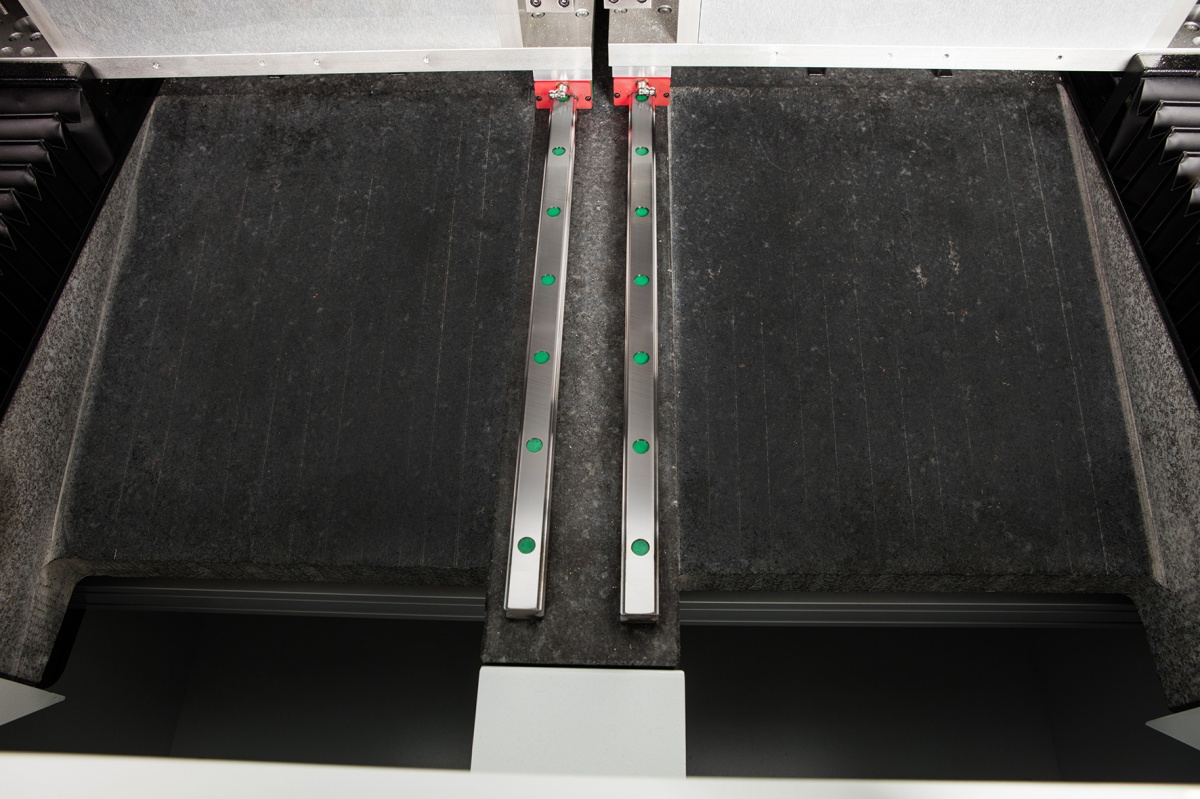 VEGA corp. has always selected foremost leading linear motor driven tech.Compared to traditional servo motors, it offers compelling advantages:
▶The main 3 axis are equipped with linear motor and magnetic scale, using full closed-loop control. With granite base and unique assembly process, it eliminates drive chain gap and error in traditional screw driven mechanical structure, and reduces following error in interpolated motion brought by lagged motion control system response, which assures the cutting accuracy to +-50 micros level.
▶By discarding low frequency response driving medium mechanical parts(such as lead screw), it reduces acceleration& deceleration time,and finally improves processing efficiency.
▶Compared to traditional lead screw driving mechanism, linear motor non-contact driven tech. reduces the power loss and improve driving efficiency, because of no extra drive medium parts and low friction. And finally, it improves system stability and product life, and no need to maintenance in whole product life cycle.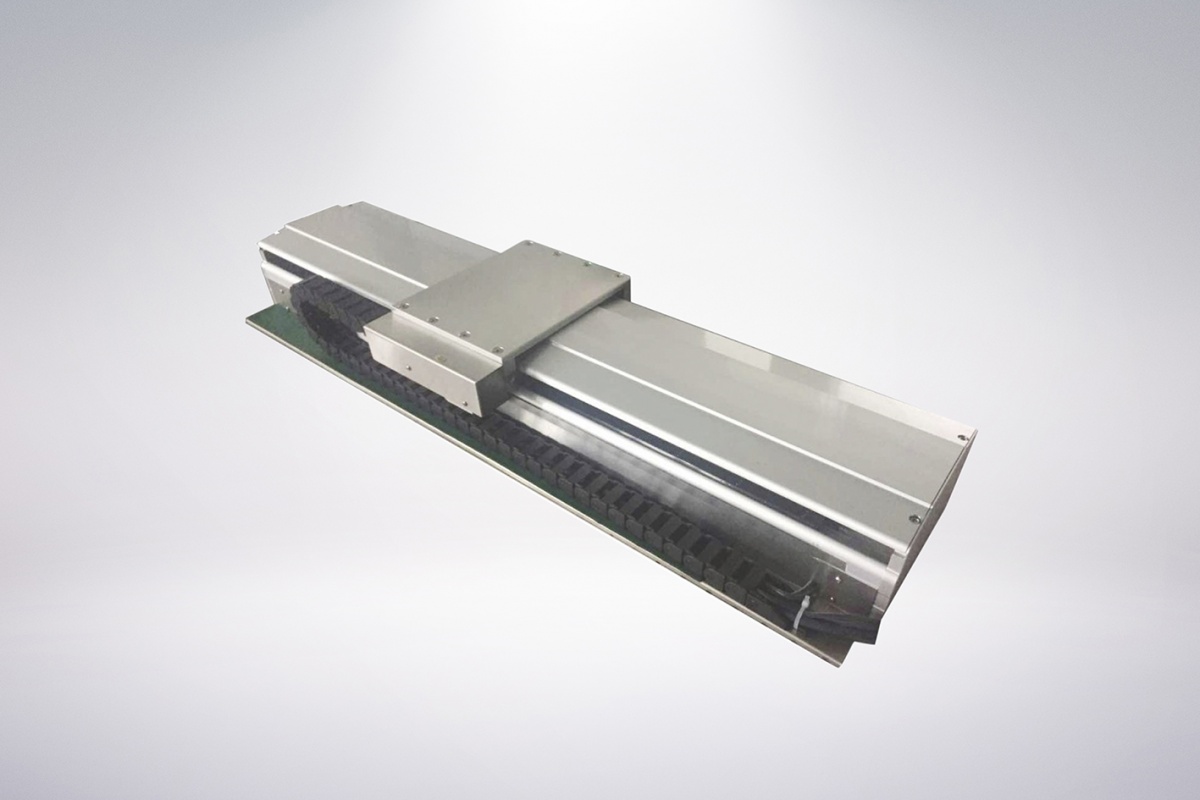 ▶Standard configuration with high FPS CCD camera and telecentric lense, together with auto calibration and vision alignment software feature, improving routing precision.
▶Equipped with broken-tool detection, slipped-tool detection and tool length measurement function, improve the security of cutting.
▶Loading width adopts high precision servo motor, auto self adjustment for different fed board size,higher stability for loading and unloading.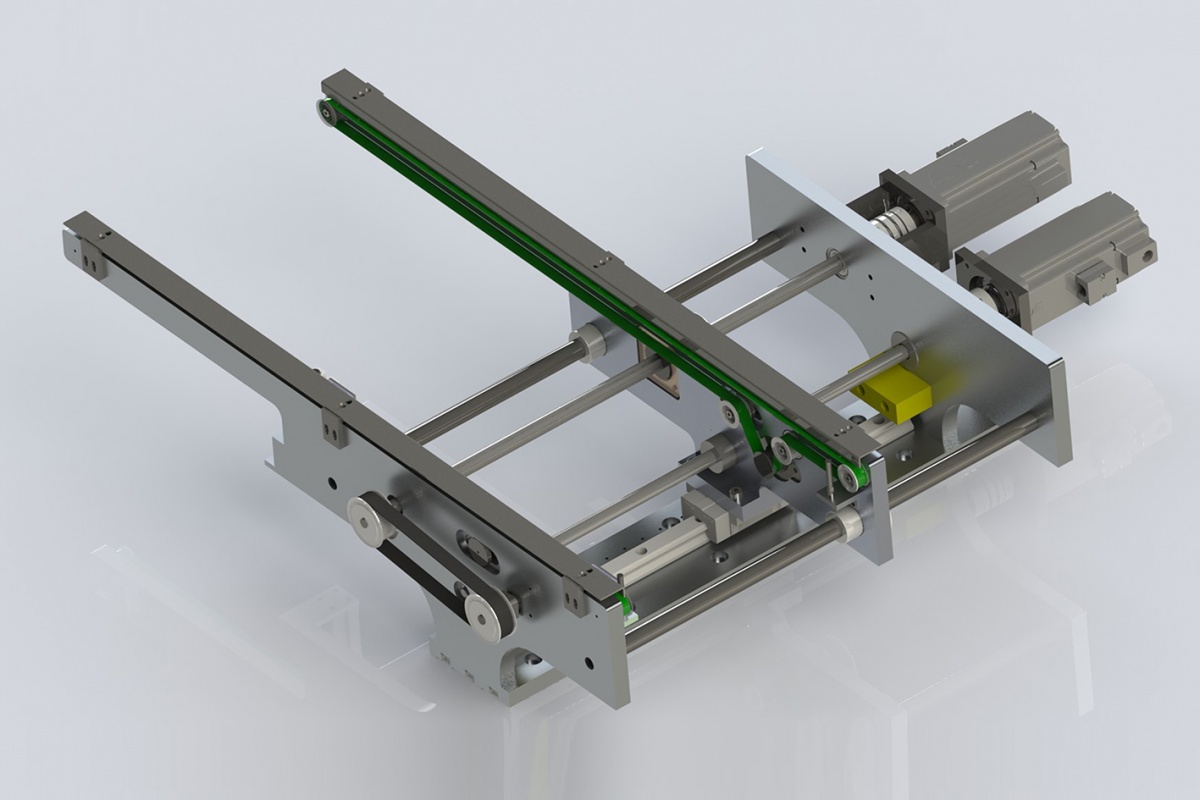 ▶High-speed spindle with ATC, less cutting stress, higher precision, less labor costs.Suitable for board contour cutting of any shape.
▶Control system adopts EtherCAT BUS module, good compatibility, fast response speed, stable.
▶Equipped with powerful dust collection device, low noise but effective to make PCB clean.
▶Feeding gripper is equipped with two groups of vacuum chucks, ensure higher efficiency.
Up and down dust-collector
▶Standard configuration with upward& downward dust collector both, humanization design enables freely switching dust collection solution according to different demands.
▶Upward dust collector uses elastic pipe as dust collection hood and has good effect.
▶Downward dust collector has enclosed cavity, no need for cover plate, save cost.
Adopt manual teaching and CAD file importing
▶Manual teaching: Icon-based operation interface, PCB cutting program can be modified directly on the screen, easy to learn.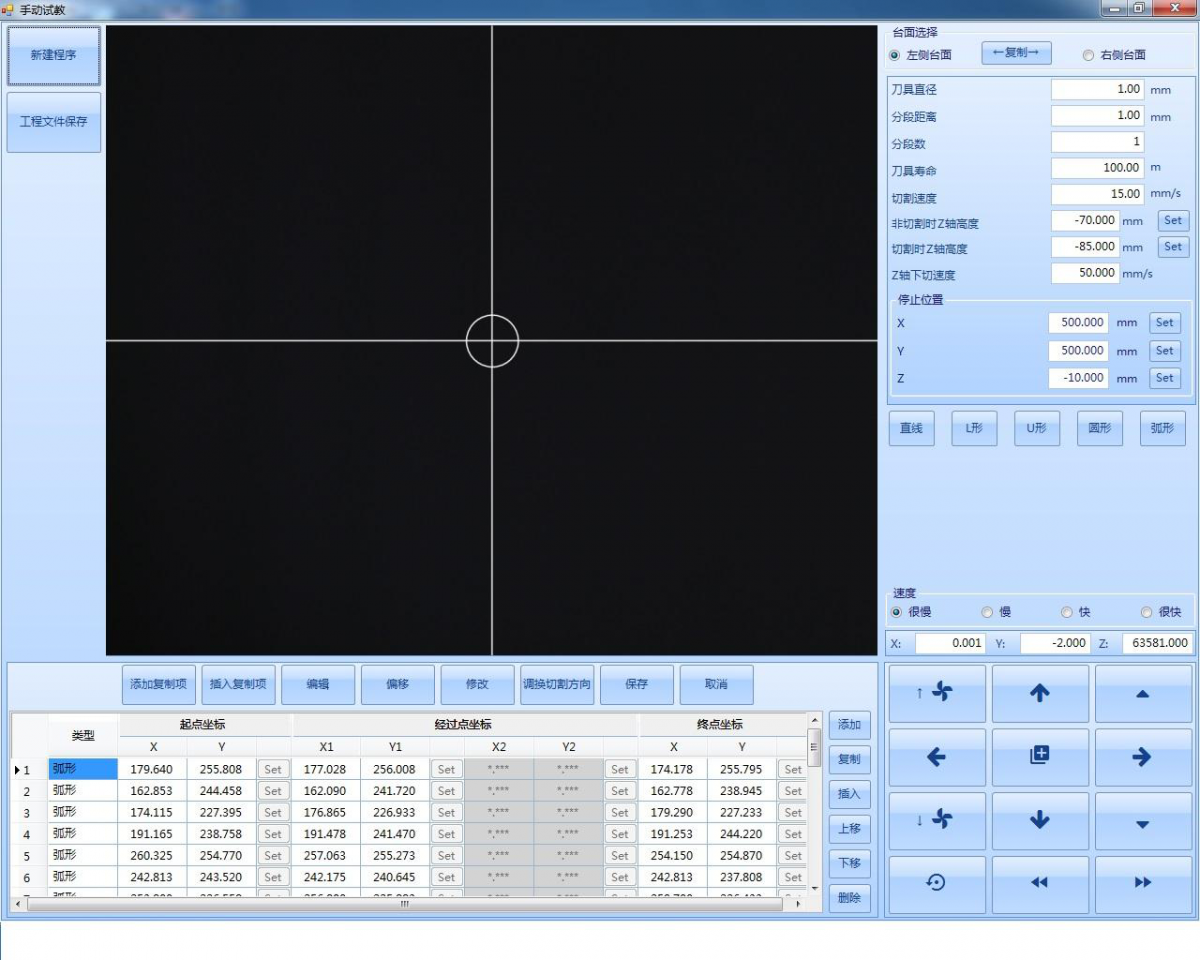 ▶CAD file importing: DXF file automatically generate PCB cutting program, more convenient.
| Machine Item | DL2NAL-350 |
| --- | --- |
| Working bench | Working bench: double working bench, which enable Loading/Unloading/Contour cutting at the same time. |
| Diameter of tool | Φ0.8mm-Φ3.17mm |
| Diameter of shank | Φ3.175mm |
| Positioning precision | ±0.02mm |
| Repeating precision | ±0.01mm |
| Cutting precision | ±0.05mm (precision of fixture is excluded) |
| Work area | X:350mm Y:310mm Z:100mm |
| Height of parts | Up:15mm(length of tool) Down:45mm(specialized fixture) 35mm universal fixture |
| Thickness of PCB board | 0.5-2.0mm |
| Maximum speed | X、Y、Z:1000mm/s |
| Maximum cutting speed | Within 100mm/s |
| Motor of spindle | Variable frequency motor with high speed |
| Power of spindle | 250W |
| Speed of spindle | MAX. 100krpm |
| Broken-tool detection | Standard configuration |
| Recognition of base point | Standard configuration |
| Operation interface | LCD, Keyboard, mouse |
| Controller | ACS motioncontrol |
| Number of motor | Nine(X、YL、YR、Z、gripper X、gripper Z、loading width、loading conveyor、unloading conveyor) |
| Cutting module | line、L-shaped、u-shaped、arc-shaped、circle |
| Planning of cutting route | Input coordinate directly; CCD edit cutting route; importing of CAD file |
| Program saving mode | HDD and USB |
| Type of moto | X、YL、YR are linear motor; other parts are AC servo motor |
| Rated power | 3(φ) AC380V±3%50/60HZ 5KW |
| Air pressure | Above 0.6MP |
| Dimension | 1985mm*1512mm*1856mm+300mm(tricolour light) |
| Weight | 1800KG |